Broadhurst Theatre | Manhattan, New York
It is the act everyone is buzzing about. It is the rock phenomenon – Jagged Little Pill! This February, New York City will host the new musical Jagged Little Pill for a night of epic proportions. The show is so dense with plot that could have sustained solely on the original 12 songs from Morissette's seminal, Diamond-certified 1995 album that gives the show its title. You'll hear all of them framed within inspired contexts: "Ironic" is sung in a high school writing workshop, "Forgiven" is an act-one curtain closer set in a church that dramatizes an unsettling turning point in Mary Jane's spiraling pill addiction. The show also features nine other favorites from Morissette's later repertoire, including "Hands Clean," "Thank U," and "Uninvited." Plus, two new songs have been written for the occasion, "Smiling" and "Predator."! Prepare to immerse yourself in the glorious storyline Jagged Little Pill and be taken to the world this performance has prepared for you. Save the date, Sunday 27th February 2022, and get your tickets now!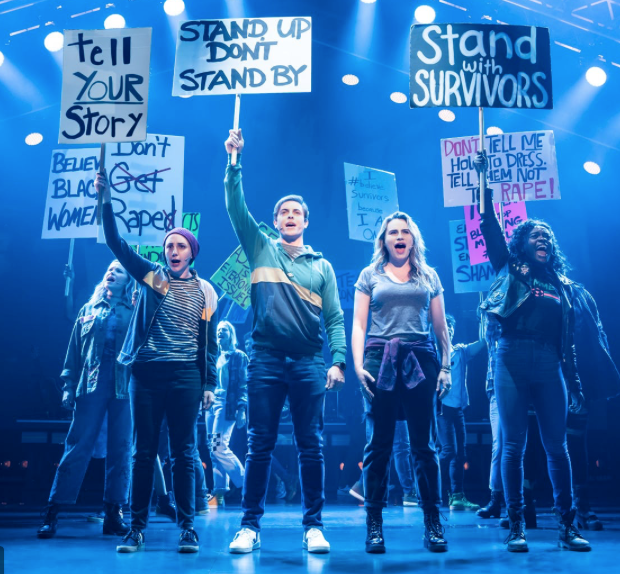 When you step into a theatre, it's like going into a completely different world. You could be absolutely anywhere, and you could have travelled back decades and the outside world completely stops existing for a few hours. There are no irritating adverts, no lengthy trailers; when that curtain goes up you're thrown straight into the action, and for those two hours, you can sit back, relax and enjoy as the story unfolds in front of you. You can chuckle, cry, even sing along if you want to! The theater is simply something everyone has to experience once in their life, especially when brand new musicals like Jagged Little Pill are coming! Inspired by Alanis Morissette's Grammy Award-winning masterpiece, JAGGED LITTLE PILL brings to theaters the "humanly recognizable and magnificently staged story" of the Healys, a suburban family whose beautiful Connecticut lives collide head-on with some of the most burning issues of today! So come down to the awesome Broadhurst Theatre and see any of the incredible shows available!