Broadhurst Theatre Seating Chart
The Broadhurst Theatre is booked often for large productions but when attending a show here, the experience always feels like there is an intimacy between the actors on stage and the fans seated in the Theatre. For most play-writers and performers this is a dream come true.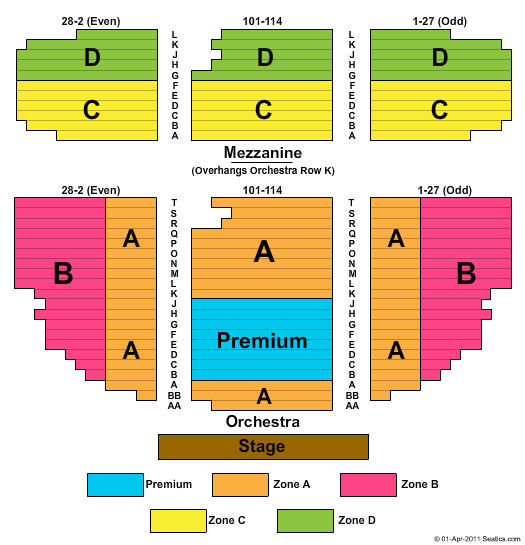 Seeing one of the hit musicals LIVE on this stage is a wonderful evening out and is a must do for any fan.
If you and your friends are planning a visit to the Broadhurst and wish to choose where to sit, you can do this by selecting as you book your ticket online.
There are plenty of seats to choose from, 1156 to be exact! The main areas are; the Orchestra, Mezzanine, Boxes, Pit, Aisle Transfer Arm, Standing and Wheelchair.
Please leave yourself enough time to arrive to the event and to find your seats. The building doors will open 45 minutes before the start time and the doors that lead to the seating areas will open 30 minutes before.