Broadhurst Theatre Information
The Broadhurst Theatre has become one of the most iconic buildings within the Broadway area. Designed by the Shubert Brothers and brought to life by George Broadhurst, and therefore named after.
It crafted a perfect place to hold large sized events but still able to give crowds a memorable, intimate performance, making it a popular place to be!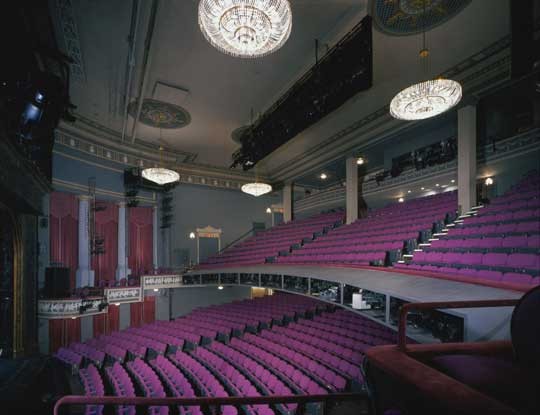 As it was built in 1917, it was given a simple yet beautiful design by Herbert J. Krapp – as you can still see today; diamond pattern details in the brickwork and Greek-style details, with a terra-cotta trim.
And since it's very first premiere, this Theatre has boomed, dazzled and rocked! From 1950's glamorous and flashy musicals including the classic, Cabaret. To dark and mysterious theatre plays. And if that wasn't enough, world-wide famous star names have taken to it's stage including; Al Pacino, Jude Law and Robin Williams!
Come and visit the Broadhurst Theatre to see it all for yourself!